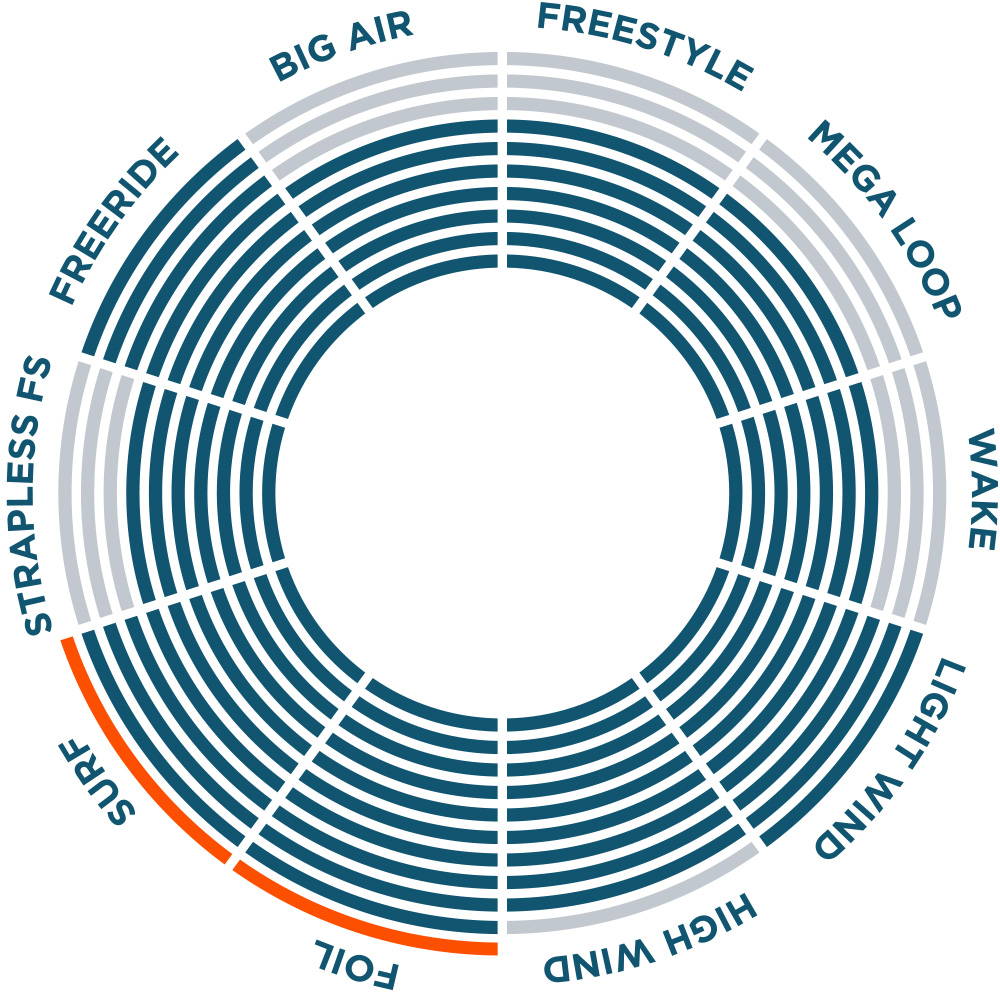 IMPORTANT NOTICE!
This Wind range chart is for reference only, calculated for a 75kg / 165lb rider. Board size, foil size, rider weight, rider skill level and wind / weather / water conditions all must be taken into consideration when selecting a kite size. If unsure of which size to select, choose the smaller size.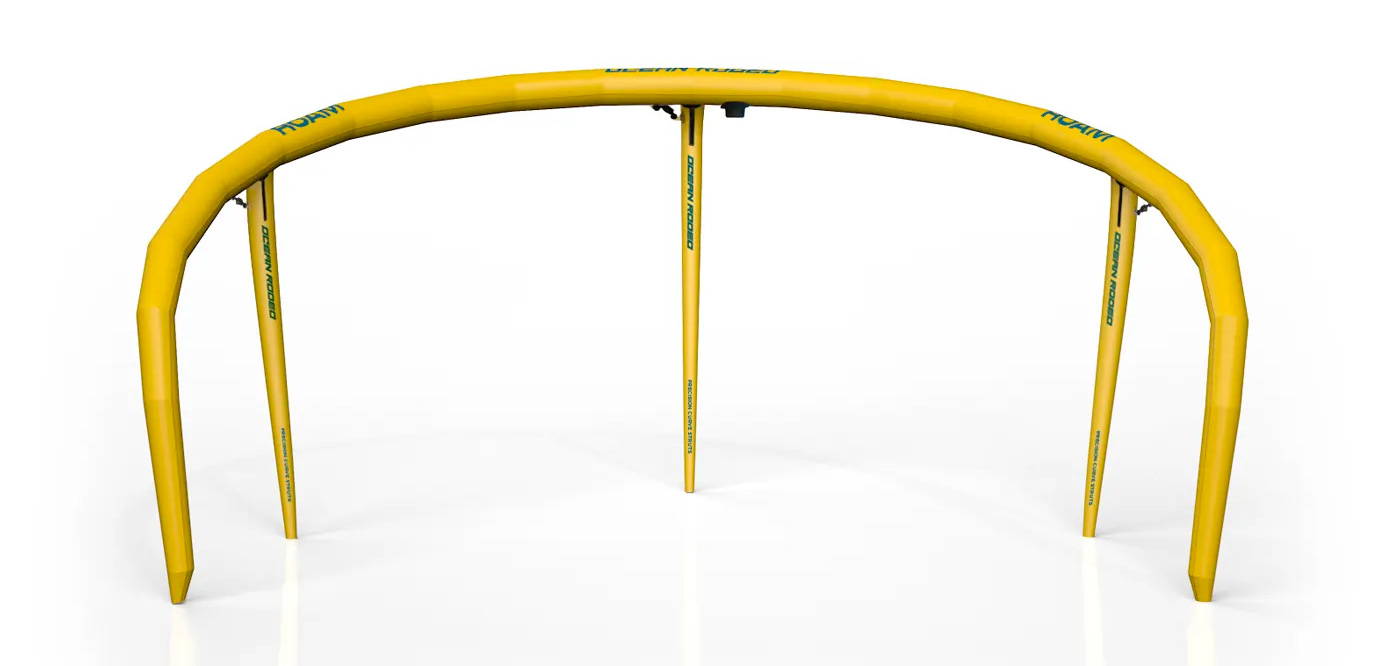 It's no secret that removing struts from kites means a compromise in performance – the reduction in weight improves light wind capabilities but the downside is reduced stability and poor top-end performance. With a full ALUULA airframe however, there is simply no need to compromise.
The reduction in weight and increase in strength of this airframe means you can retain all three struts and still enjoy the light wind benefits you'd get from a no-strut or one-strut kite, as well as the expansive usable wind range that comes with having a three-strut kite. The evenly balanced weight distribution of the three struts and the light leading edge deliver remarkable resistance to back stall and luffing if you overshoot the kite or find yourself in a lull.
Precision curved to match the airfoil profile, the ALUULA airframe is highly tuned to take full advantage of the unique properties of this cutting-edge composite material which is sewn using super-tough Quad Lock stitching, designed specifically for ALUULA.
Simply put: the ALUULA three-strut airframe delivers the best handling in ALL conditions.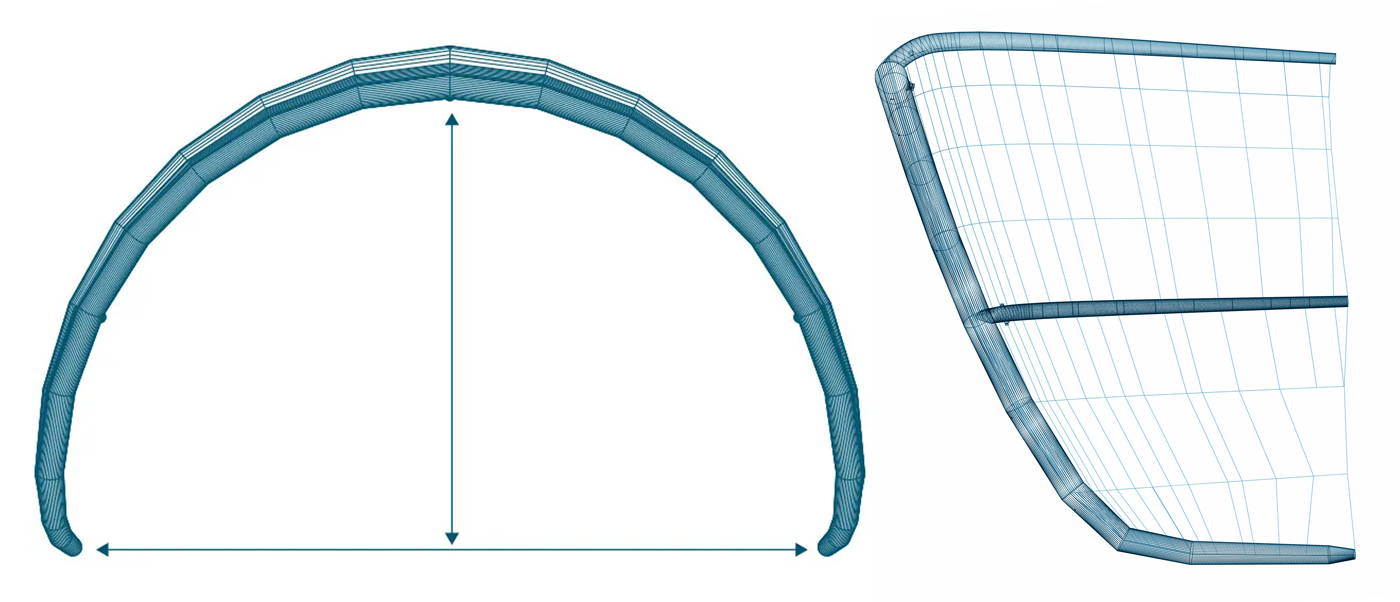 The A-Series Roam's low aspect ratio design and deep foil profile allow for maximum drift and low end power.
Built for the dedicated wave rider and freeride foiler, and with a moderate arc, the A-Series Roam is a supremely fast turning kite, combined with a large sheeting range.
"One of the easiest and least complicated good-performance kites that I've possibly ever ridden"- Jim Gaunt
Read the Full Review