Ultra light and strong, the removable Matrix handles shine when wave riding or connecting chop on prolonged downwinders, keeping the trailing edge of the wing as light as possible for the ultimate in drifting performance.

Built tough with ergonomically shaped EVA sheathed by rugged nylon tube webbing. Handles are connected to the strut by velcro locking tabs which allow the rider to change handles styles and positions. Multiple harness line connection points are made possible via webbing loops located at each handle end.
The Soft Matrix Handles come standard with every Gide.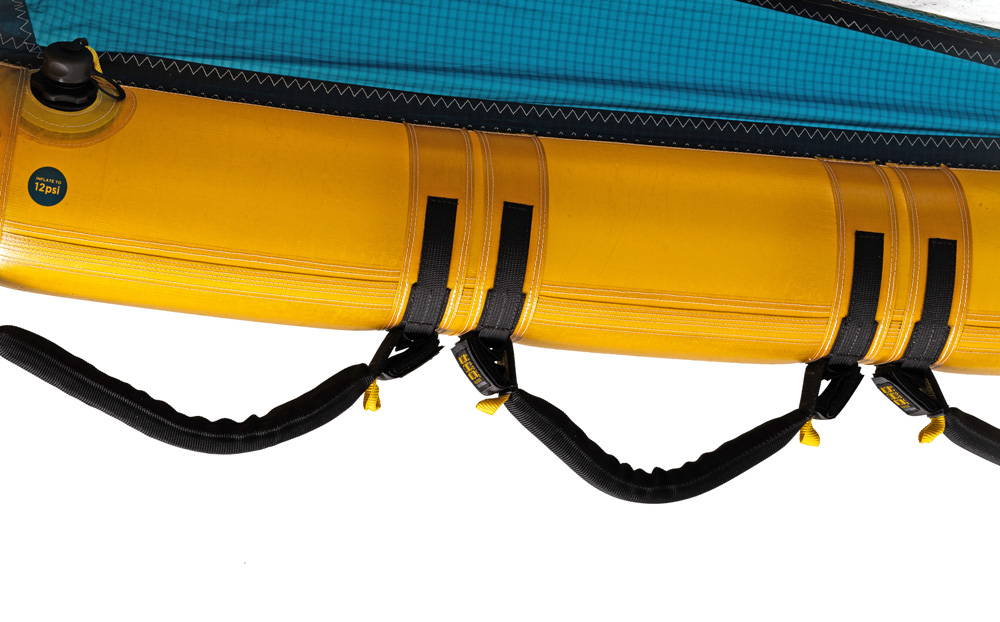 32 cm x 2 (One pair of 32 cm carbon handles will fit all Ocean Rodeo wing sizes.)
Compression molded Carbon, these handles are both strong and lightweight. Featuring a 25 mm diameter embossed grip with non slip finger ridges for extra control.
Swapping a handle set between wing sizes is quick and easy with no screws, velcro or other attachment devices required.
The Carbon handle set comes complete with a padded handle bag.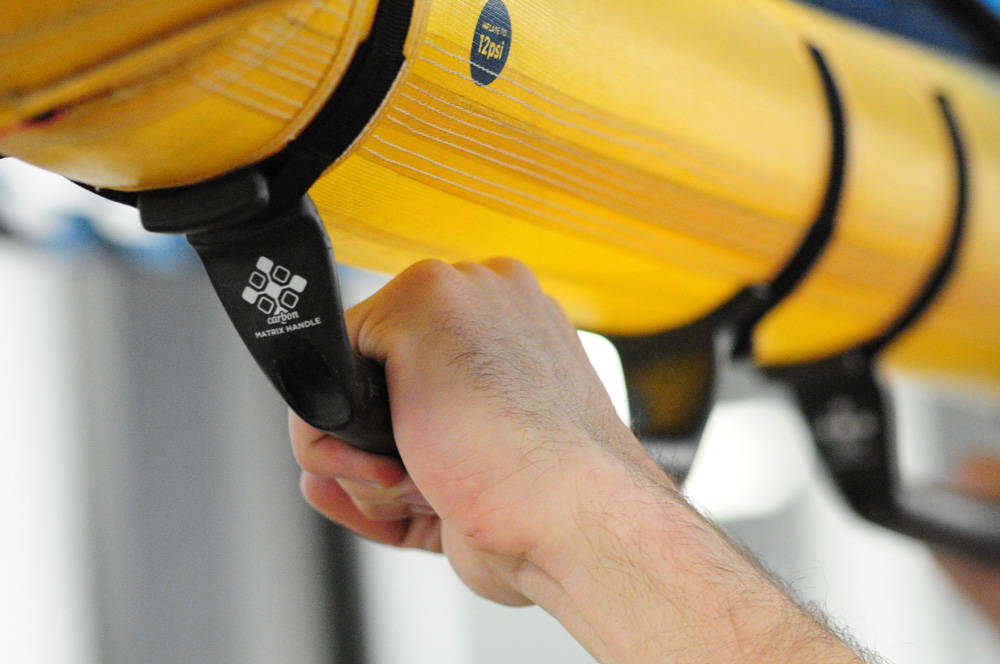 110cm fits:
4m-7m on A-series Glide
4m-7m on AA-series Glide
94cm fits:
2.5m-5m on A-series
2.5m-4m on AA-series Glide
Light and strong, made with 12 K twill weave Carbon, the Carbon Bar delivers additional stiffness to the inflatable strut. The ability to generate more power and better manage overpowered situations is enhanced.
Riding with the Carbon Bar is the ultimate setup to get the most out of your Ocean Rodeo wing, allowing for aggressive riding and precision control. No more searching for grab handles during maneuvers!
The generous oval tube diameter delivers exceptional torsional / lateral control during powered maneuvers, while the embossed grip provides a secure connection in all conditions and the adjustable back post makes swapping the bar between sizes quick and easy.
The Carbon Bar comes complete with a padded bar bag that clips to the side of the wing bag.