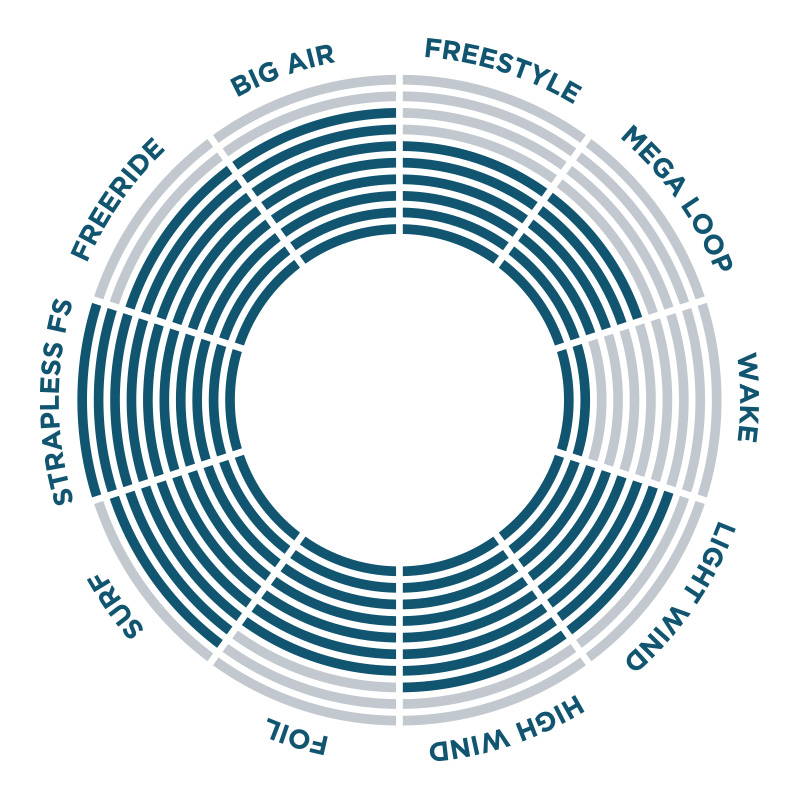 IMPORTANT NOTICE!
This Wind range chart is for reference only, calculated for a 75kg / 165lb rider. Board size, foil size, rider weight, rider skill level and wind / weather / water conditions all must be taken into consideration when selecting a kite size. If unsure of which size to select, choose the smaller size.
ALUULA

REINFORCED AIRFRAME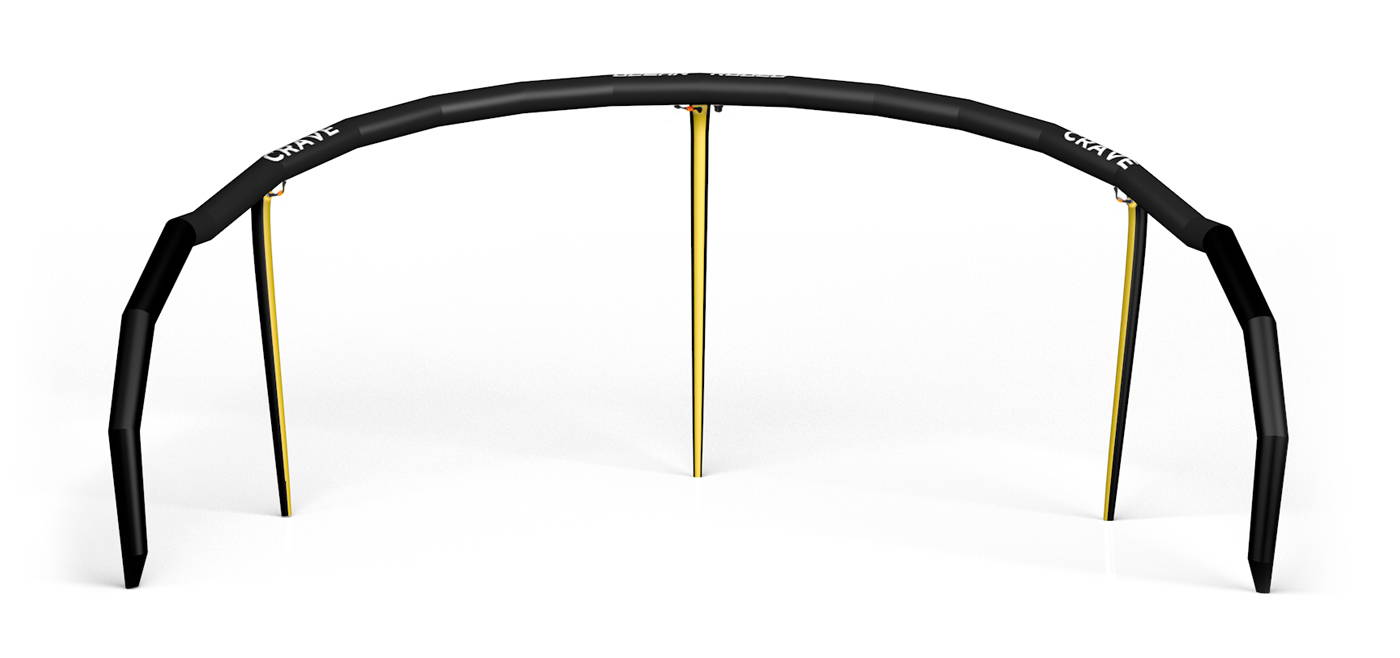 Coming in 20% lighter than our Dacron-Series kites, this incredible reduction in weight is the result of strategically placed ALUULA composite materials, perfectly blended with Dacron to create a new hybrid construction class that delivers a superior airframe response.
ALUULA has been inserted into key overlays and reinforcement panels while the struts receive a full ALUULA panel running from the leading edge to the strut tips. This ALUULA strip combined with an ALUULA gusset tightens up the airframe flex, providing faster turning and improved stability. In addition to this, an ALUULA shock strip runs from wingtip-to-wingtip connecting the leading edge and the canopy. With twice the tensile strength of the underlying Dacron, the shock strip provides increased stability and handling in all conditions.
The reduction in weight and increase in strength of this airframe makes the HL-Series of kites comparable in weight to one or no struts kites, while still maintaining the expansive wind range that comes with having a three-strut kite. The evenly balanced weight distribution of the three struts, combined with the remarkable weight savings, deliver jaw-dropping resistance to back stall and luffing if you overshoot the kite or find yourself in a lull.
Precision curved to match the airfoil profile, the HL airframe is highly tuned to take full advantage of the unique properties of this cutting-edge composite material which is sewn using super-tough Quad Lock stitching, designed specifically for ALUULA.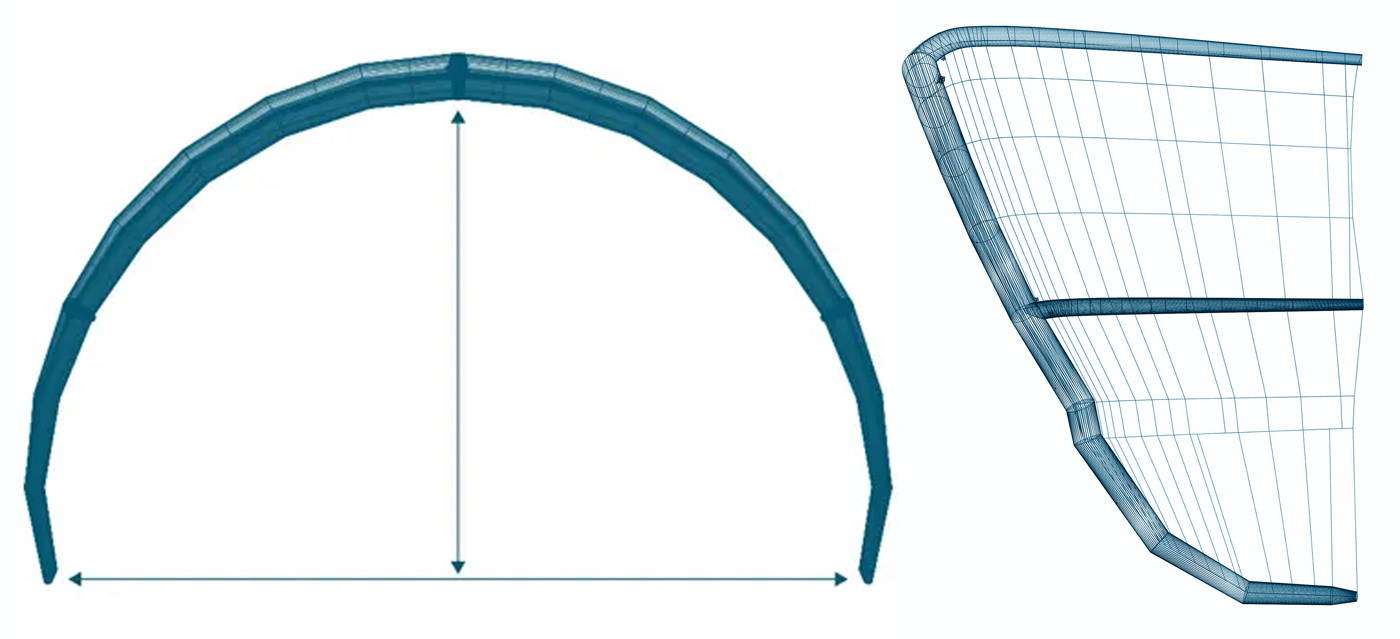 Specifically designed to be a wave / strapless freestyle hybrid, the Crave has a moderate sweep and an open C arch, providing maximum flying control even when the kite is at the extreme edges of the window.
The Crave's aspect ratio delivers a perfect balance of drift and upwind performance with lightning quick relaunches.
"In a pure surf scenario the forward pace and rhythm achievable with the Crave works well for small to mid-sized conditions where you need to shift the kite around. Drift-wise, its lack of weight shines and you can run towards it with some confidence."
Read the Full Review
"Compelling debut performance - the Crave immediately struck us as a more versatile, all-rounder."
"It's like a well trained dog, but a naturally quick one! For freeriding it's a lovely kite for sending up and sheeting hard for boosty, floaty airs, while also offering rapid maneuverability."
Read the Full Review